Artikel-Schlagworte: "modern"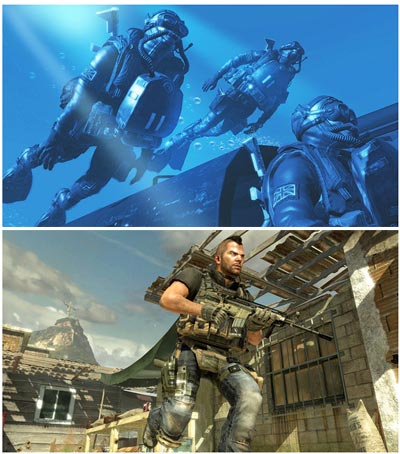 den trailer zu "modern warfare 2" findet ihr im archiv, heute gibts leckere grafik-snacks aus der kotaku-bäckerei:
9 mal "modern warfare 2", via kotaku.com.
die call of duty-fans werden am 10. november die läden stürmen, soviel steht fest.

infinity ward kommt am 10. november mit "modern warfare 2" raus, eigentlich ein bruder aus dem selben kosmos von "call of duty". in diesem trailer wird euch das gameplay verdeutlicht, das auch ähnlich ausschauen wird wie in "call of duty 4". die missionen schicken euch nach russland, afghanistan und brasilien. die story wird nahtlos an die vorgänger anknüpfen.