Artikel-Schlagworte: "nations"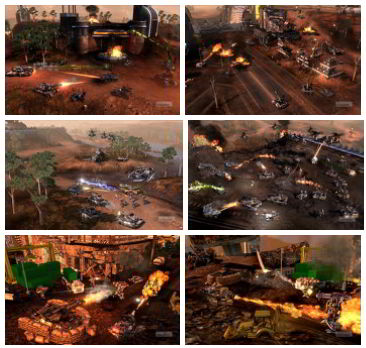 Petroglyph Games und Trion Worlds stehen hinter dem MMORTS "End of Nations" für PC. Petroglyph wurde übrigens von früheren Westwood-Mitarbeitern gegründet.
Das Spiel verbindet traditionelle Echtzeit-Strategie mit den Features der sozialen MMO-Welt. So hofft man Tausende Spieler zusammenzubringen, um gegen den NPC-Hauptgegner "Order of Nations" zu gewinnen.
Grafiken dazu findet ihr dort:
18 screens, "End of Nations", via eurogamer.de.
Das Spiel erscheint zeitgleich irgendwann 2012 in den USA und Europa. Zwar soll es frei spielbar für jeden sein (Free-to-Play-Modell), doch es wird auch die üblichen monatlichen Abo-Möglichkeiten geben.