Artikel-Schlagworte: "ones"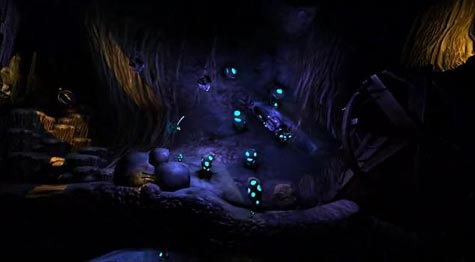 Manche Dinge muss man eben zweimal probieren, damit es klappt:
Mit "Mark of the Old Ones" kommt ein metroidvanianisches Adventure bei Kickstarter um die Ecke, was es so ähnlich bereits letzten November gab. Nur, damals wurden gerade mal 13% von den 225.000 benötigten Dollaris reingeholt, darüberhinaus war außer Konzeptkunst nichts zu sehen vom tatsächlichen Spiel.
Die paar Entwickler vom Team Hit the Sticks haben sich das also zu Herzen genommen und die Summe auf 46.000 heruntergefahren. Außerdem zeigen sie bereits Gameplay des Games in Aktion:
"Mark of the Old Ones – A Metroidvanian Adventure", via kickstarter.com.
Ein 2.5D-Projekt im Stil von "Badlands", nur in Vollfarbe und mit Gedenken an H.P. Lovecraft.
Läuft noch 29 Tage, derzeit sind ~3.600$ drin.
Wird für 64-Bit-Systeme im PC-Bereich und Linux entwickelt. Versionen für Steam OS und PS4 sind mal angedacht, mehr aber noch nicht.

[via]
dieser trailer soll euch gehörig schauer über den rücken jagen, denn hier hat james wan regie geführt, das kranke gehirn, das hinter den "saw"-filmen steckt. viel spass!