Artikel-Schlagworte: "riesenmaschine"

wers braucht: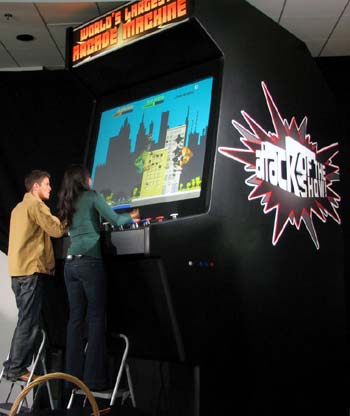 ein paar freaks von attack of the show bauten dieses knapp vier meter grosse riesenvieh. alleine der bildschirm ist 180cm breit. für weitere infos, zusätzliche photos und ob man es ins guinness-buch geschafft hat:

auf diesem ding habe ich mit mickrigen 4 jährchen angefangen computerspiele zu zocken: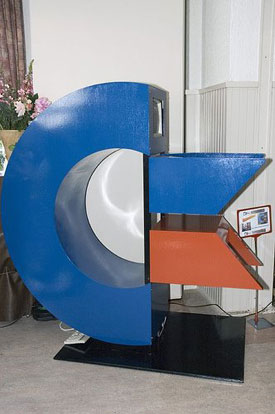 [via]
okay, es war nicht genau diese maschine, sondern der übliche graue brotkasten. in dem oben abgebildeten extravaganten gehäuse befindet sich ein funktionierendes c64-system mit integriertem monitor. mehr ist nicht bekannt. es muss aber wohl aus dem hirn eines nostalgikers, bastlers und liebhabers stammen. respekt dafür! ein vergessenes revolutionäres logo, schliesslich wiederbelebt.