Artikel-Schlagworte: "rights:"

hier haben wir mal wieder ein video, in welchem die entwickler zu "dead to rights: retribution" zu wort kommen. solche filmchen finden sich meist auf den discs irgendeiner limited edition, daher finden wir das immer gut, wenn die hersteller direkt zugriffe erlauben, was sie sich eigentlich bei der entwicklung eines games gedacht haben.
das game erscheint im frühsommer für ps3 und 360 und wird keine jugendfreigabe bekommen.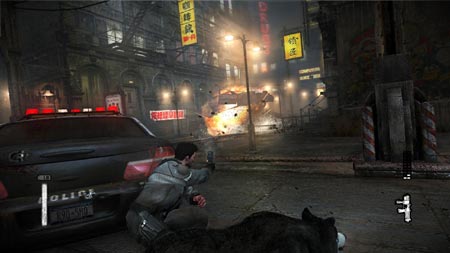 wir haben mal wieder was zu "dead to rights 3", auch bekannt als "dead to rights: retribution". das wird das erste next-gen-abenteuer von jack slate. visuelle eindrücke findet ihr bei:
10 für "dead to rights 3", via gamekyo.com.
release ist 2010.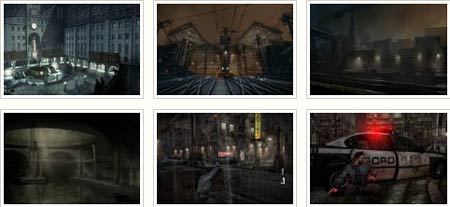 aus dem jahr 2002 stammt der 3rd-person-shooter "dead to rights", das die geschichte des polizisten jack slate erzählt, der in grant city aus einem labyrinth voller korruption und gewalt herausfinden muss. im vierten quartal gibts nun ein remake für die 360 und ps3, erste screens fanden wir bei:
12 mal "dead to rights – retribution", via kotaku.com.
satte vier jahre befand sich diese ausgabe in einem entwicklungs-stopp. namco übernimmt wohl die veröffentlichung für nordamerika. bisher gibt es keine aussagen, ob das game auch bei uns erscheint.