Artikel-Schlagworte: "Schlagwort hinzufügen"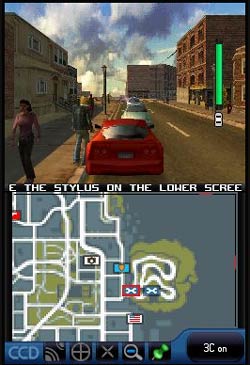 das könnte interessant werden: mit "c.o.p. – the recruit" versucht sich ubisoft an einem echten gta-klon für den nds. also mit 3d und so. tatsächlich sehen zumindest die ersten screens genau nach einer portierung eines der vielen ps2-gtas aus:
10 mal "c.o.p. – the recruit", via joystiq.com.
einziger unterschied: ihr seid kein gangster, sondern ein polizist. okay, ein polizist, der mal ein gangster war. als diese figur steht euch die stadt offen, könnt autos klauen und leute erschiessen. wie immer, so auch hier: stay t-u-n-e-d!