Artikel-Schlagworte: "sins"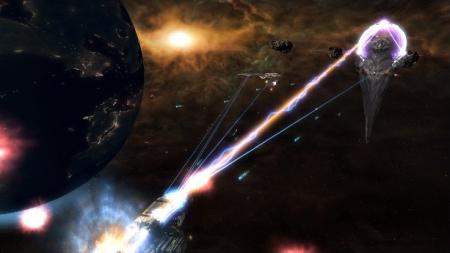 Mit "Rebellion" steht die erste eigenständige Erweiterung zum Echtzeit-Strategiespiel "Sins of the Solar Empire" in den Startlöchern. Dann gibt es neue Fraktionen, diverse Variationen der älteren Schiffe, die neue Titan-, sowie die kleine Corvette-Klasse.
Wir können euch die ersten Grafiken dazu anbieten:
8 screens, "Sins of the Solar Empire: Rebellion", via joystiq.com.
Das Low-Budget-Spiel (1.000.000$ Entwicklungskosten) mit den hohen Bewertungen (85% bei Metacritic) ist seit November letzten Jahres auch über Steam beziehbar.