Artikel-Schlagworte: "solar"

Schöner Titel:
"Pier Solar"; klingt nach ebbes! Alleweil…
Das Einzelspieler-Rollenspiel hier könnt ihr all jenen um die Ohren knallen, die sich über pöses pöses Homebrew beschweren. Ist ein reines Gewächs aus dieser Szene, liebevoll zusammengehackt.
Weltweit zu haben seit Ende Dezember 2010 für: Sega Genesis! Ein Phänomen. Mehr kann man dazu nicht sagen.
Und gut für uns, dass es portiert wird: Ab dem 30. diesen Monats für Ouya, Linux, PC, OSX, PS3 und PS4. Riskiert einen Blick, soll rocken wie Tellerschnitzel.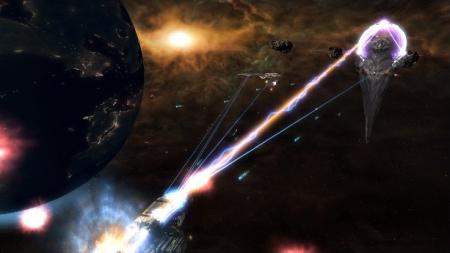 Mit "Rebellion" steht die erste eigenständige Erweiterung zum Echtzeit-Strategiespiel "Sins of the Solar Empire" in den Startlöchern. Dann gibt es neue Fraktionen, diverse Variationen der älteren Schiffe, die neue Titan-, sowie die kleine Corvette-Klasse.
Wir können euch die ersten Grafiken dazu anbieten:
8 screens, "Sins of the Solar Empire: Rebellion", via joystiq.com.
Das Low-Budget-Spiel (1.000.000$ Entwicklungskosten) mit den hohen Bewertungen (85% bei Metacritic) ist seit November letzten Jahres auch über Steam beziehbar.