Artikel-Schlagworte: "sotc:"

checkt die actionfiguren zum ps2-blockbuster "shadow of the colossus":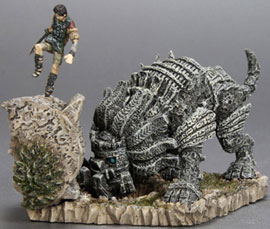 die figuren sind bisher japan-only, es gibt sechs an der zahl und sie werden in zufälligen boxen verkauft. es soll auch eine geheimnisvolle siebte figur geben, aber man weiss es nicht so genau. sie wechseln für umgerechnet 50€ den besitzer. [mehr] [via]
wenn ich in zukunft kotobuyaki anstatt actionfiguren sage, dann habt ihr erstens was gelernt und zweitens gibt es speziell für japanische goodies diesen begriff.