Artikel-Schlagworte: "successor"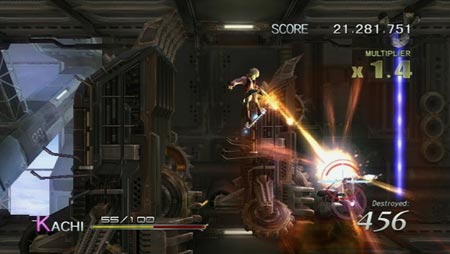 am 7. mai heisst es "railshooter-ahoi" mit "sin and punishment: star successor". und zwar für alle zockerseelen aus europa. der titel deutet es bereits an: hier wird die geschichte des gleichnamigen n64-abenteuers weitererzählt. und da das alles hohle phrasen sind, wenn man noch überhaupt nichts gesehen hat, geben wir hier die screens weiter:
40 mal "sin and punishment: star successor", via joystiq.com.
die zwei neuen charakter-köpfe sind: isa, der sohn von saki und airan aus dem vorgänger, sowie ein junges mädchen namens kachi.
die online-leaderboards werden über wifi gefüllt, neben dem wii-zapper und der wiimote ist das game ausserdem mit dem classic controller oder gar dem n64 pad spielbar. ein mehrspieler-modus wird nicht enthalten sein.