Artikel-Schlagworte: "tetris"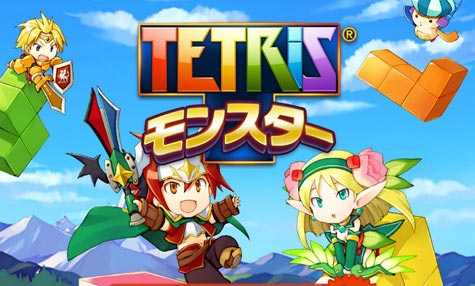 Kaum zu glauben, doch noch in diesem Sommer soll mit "Tetris Monsters" ein brandneues "Tetris" kommen. Vorerst nur in Japan, wird hier das berühmte Klötzchenspiel mit Rollenspiel-Elementen vermischt. EA hat zwar bisher nur die iOS-Version bestätigt, es würde uns aber wundern, wenn man diese Plattform als die einzige in Betracht ziehen würde.
Die folgende Website hält einen darüber auf dem Laufenden:
http://tetrismonsters.jp/. [via]
Der Witz ist das wird dort sogar umsonst angeboten. Aber nur für begrenzte Zeit.
Sobald wir hier mehr wissen geben wir das gerne weiter, was hier steht ist das Aktuellste zum Game im Moment.

Ein neuer Trailer zeigt den Multiplayer- und weitere neue Modi.
Tetris Party will feature 18 game modes with 10 never-before-seen single-player and multiplayer variations of Tetris, including modes that utilize the unique point-and-shoot capabilities of the Wii Remote™, as well as the recently released Wii Balance Board™.
Tetris Party wird ab Herbst 2008 über den WiiWare-Kanal vertrieben. Ich werde es mir auf jeden Fall zulegen; Tetris Multiplayer ist auf dem DS schon toll und von der Wii erwarte ich noch mehr Spielspass 🙂