Admin, Design, Coder, Autor, ViSdPWTF:


c1ph4 (sascha schroeder)
Threema: A28YXN3B
ICQ: 292921302
PSN: https://psnprofiles.com/cipha
Steam: https://steamcommunity.com/id/c1ph4

Autor #2:


DASGiB (dominik weiss)
ICQ: 31369694

Autor #3: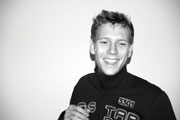 zero00orez (daniel bloch)
ICQ: 31369694

---
Du willst als Autor mitmachen? Du hast brandheiße News für uns? Sende eine Nachricht an info@zockerseele.com oder benutze das Kontakt-Formular!
Wanna join as an author? Got news-tips for us? Send your request to info@zockerseele.com or use the contact form!
---